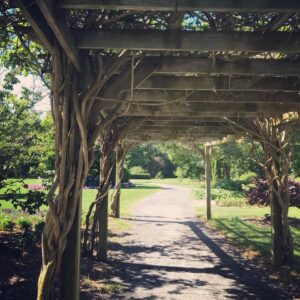 I moved to Orange County almost exactly 1 year ago now. I love the rolling hills, farms and beautiful sunsets here. I have enjoyed learning the area and all it has to offer. Because I have dogs, one of the first things I searched for was a great spot to take them for walks. What did I find? I found that, low and behold, I was lucky enough to have one of Orange County's most beautiful parks minutes away! Thomas Bull Memorial Park is the second largest developed park in the county parks system consisting of over 719 acres. Beautiful park. Wonderful dog park. I had been happily visiting this park to walk the dogs for over half a year before I finally got the itch to investigate the Arboretum which is here as well. Don't ask me why it was not very smart of me. After all that time, once I finally DID check it out, I realized what I had been missing.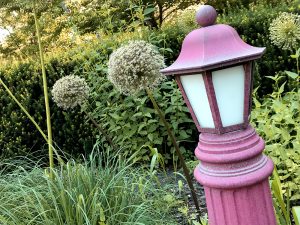 Not too big, and not too small, the Arboretum is about 35 acres of gardens, walkways, trees, and fountains. Operated and maintained by the County Parks Department, with the advisory Friends of the Orange County Arboretum, a non-profit (501-C3).
If you come for a visit, make sure not to miss the Remembrance Walkway and Garden built to remember all those affected by 9/11. The centerpiece is a stunning granite sculpture of the Earth that slowly rotates on the water. There are bronze plaques on either side holding the names of 44 county residents who lost their lives in the attacks.
Aside from providing a nice place to take a relaxed stroll with the pups, I love seeing all the different professional plantings of flowers and trees displayed so perfectly throughout the park. There are amazing fountains and cascading water features spread across the property along with majestic arbors and strategic benches that give one a quiet spot to sit and take in the surrounding landscape. A lovely pond anchors it all in the back of the property.
One of the many volunteers who help here told me about the plant sale they have every year. Apparently, it is not to be missed for the opportunity to buy some of the many plants grown right here in the Arboretum greenhouse. There is a schedule of the sale days on the website.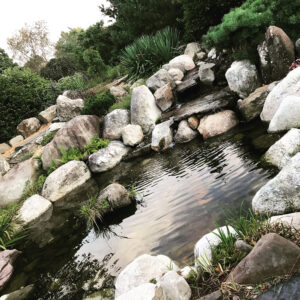 Open from Dawn to Dusk, admission is free, with tours available for registered groups over 10 for $5 a person. Located within Thomas Bull Memorial Park, the Arboretum is accessible from the Grove Street park entrance off State Route 416.
The Orange County Arboretum is truly an amazing hidden gem, and one of my new favorite spots. From picnics to quiet sunset strolls, enjoying nature and the beautiful flowers and trees throughout the seasons never gets old. This is a place to visit over and over. Enjoy!
---