Event Expired.
Sorry, Event has been expired.
A Midsummer Night's Dream Celebration in Sugar Loaf, New York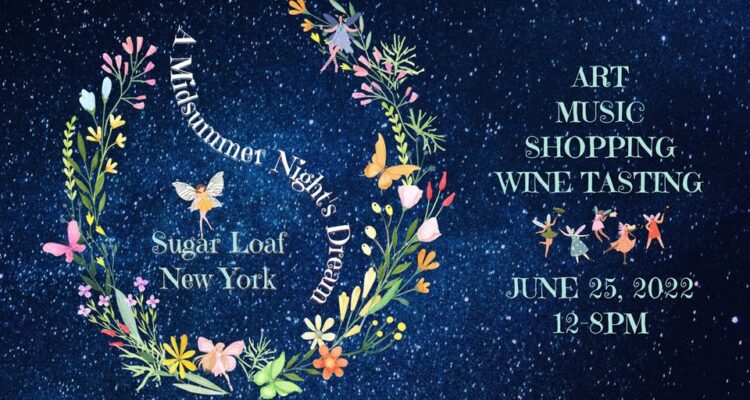 A little bit of magic and mischief bring an element of the fantastic to the hamlet of Sugar Loaf as the seasons change. A Midsummer Night's Dream event welcomes all ages from kiddos to kids at heart.
Celebrate the season by planning an outing to do the kinds of things you would only do if your out-of-town friends and family were in town, or you were sneaking away to indulge in the charm of a true artisan community. Walk the flowered sidewalks of the painted hamlet. Sample wine. Shop the unique boutiques and artisan shops and gift yourself keepsake trinkets and art.
A Midsummer Night's Dream will transform Sugar Loaf into an enchanting day and evening of whimsy and wonder on June 25, 2022 from 12-8pm.