Event Expired.
Sorry, Event has been expired.
Dinner with Psychic Medium Athena Silver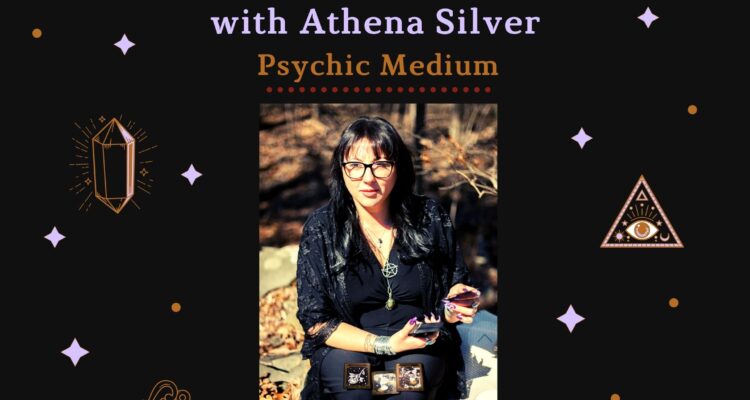 When: July 22, 2021, 6 pm
Where: Lake View House Restaurant, 343 Lakeside Rd, Newburgh, NY 12550
What: iHeart Hudson Valley Presents An Evening with Psychic Medium Athena Silver
As restrictions lift and businesses return to a semblance of normalcy, it is appropriate that we recognize and reflect on the difficulties and losses of the past year. If you have ever thought about connecting with a loved one who has passed but have been afraid or not sure how to, we have a solution. iHeart Hudson Valley will be hosting a dinner on Thursday, July 22nd @ 6 pm with psychic medium Athena Silver. The dinner will be at Lakeview House on Orange Lake in Newburgh, NY in a private room with a table for twelve, so tickets are very limited.  Athena will be onsite to conduct readings with each participant during the dinner. We ask that you just bring a photo of your loved one that you would like to contact.
This is a very intimate dinner event that is about supporting each other while spending an evening connecting with our loved ones, together.
Prix Fixe dinner menu:
First Course
Fresh Garden Salad
Choice Of Entreé
Shrimp Veracruz
Baked Jumbo Shrimp with a Cheddar Cheese, Scallion, Cracker Crust, Served with a Light Citrus Butter Sauce
Braised Short Ribs
Tender Boneless Short Ribs Cooked in a Tangy Asian BBQ Sauce
Salmon Chang Mai
Grilled Salmon with a Light Teriyaki Sauce and Topped with Crispy Noodles
Chicken Florentine
Stuffed with Spinach in a Citrus Buerre Blanc Sauce
Vegetarian Pasta Selection
Dessert
Coffee or Tea