Event Expired.
Sorry, Event has been expired.
HOLIDAY SHOPPING AT GRAYMOOR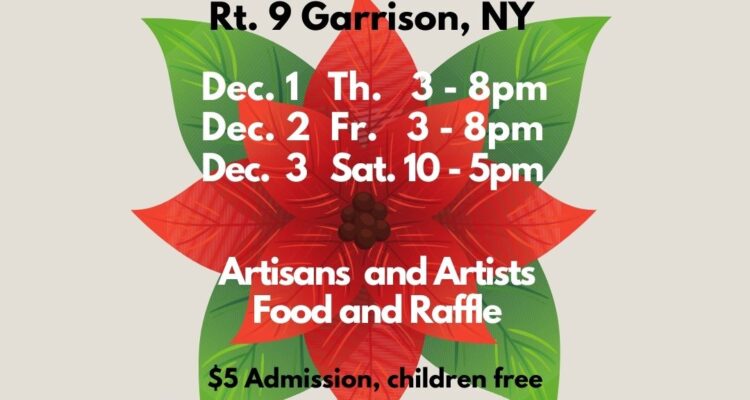 When: Thu., Dec. 1, 3-8 p.m., Fri., Dec. 2, 3-8 p.m. and Sat., Dec. 3, 10 a.m.-5 p.m.
Price: $5 adults, children free
Where: "Our Lady of the Atonement" Chapel, Route 9 in Garrison, N.Y.
Over 40 Local Artisans and Artists will be displaying their handcrafted, small batch, and one of a kind items for sale at "Holiday Shopping at Graymoor" in Garrison, NY
Come and meet these amazing, passionate designers, makers, and artists who love what they create and design. They love what they do and the event is indoors!!!
This is a fundraising event for Graymoor and the $5.00 adult admission fee supports Graymoor.
Children are free. Each day you will receive a free raffle ticket for a chance to win one of many prizes.
Shop local and support local small businesses. Jewelers, potters, woodworkers, candle and soap makers, food makers, artists, clothing designers, textiles, mixed media and more.
Alcohol, beer and cider is not permitted on the property and will not be sold at the event.
Dogs are not permitted in the Market
The indoor market is located in "Our Lady of the Atonement" Chapel at the top of the Holy Mountain, on Route 9 in Garrison, N.Y. FREE PARKING.
Thursday and Friday, from 3 to 8pm we focus on "Dine and Shop" concept with outdoor food options to purchase. Then stroll the market place and pick up some great holiday gifts!!
Come, shop, eat and support local businesses. See you in December!!!