Event Expired.
Sorry, Event has been expired.
HVWiB Are You Ready for an Intern?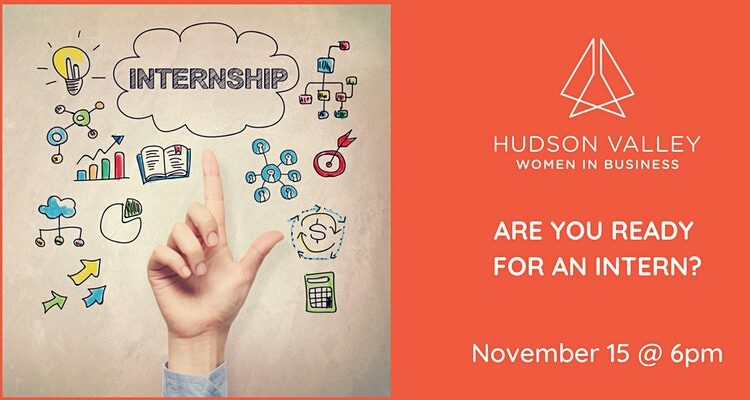 When: Mon, November 15, 2021, 6:00 PM – 7:15 PM EST
Where: Online
By: Hudson Valley Women in Business
Are you ready to hire your first intern? Learn from FIVE local colleges about their internship programs to get you some must-needed help by spring! You'll learn when to apply, how to prepare, and what to consider before making this decision. Representatives will join us from Bard College, Marist College, Vassar College, SUNY Dutchess, and SUNY Ulster.