Event Expired.
Sorry, Event has been expired.
New Moon Harvest Festival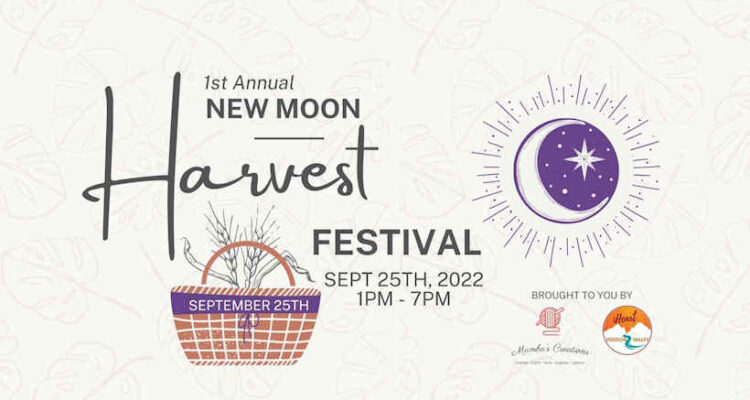 What: 1st Annual New Moon Harvest Festival
When: Sunday, September 25th, 2022, 1 pm – 7 pm
Where: 6 Depot St Suite 104, Washingtonville, NY 10992
Traditionally, new moon celebrations were about setting positive intentions for the things you want to manifest in life, while harvest festivals were about giving thanks for the bounty of harvest time. At the 1st annual New Moon Harvest Festival, we will do both!
Come out and enjoy the bounty of the Hudson Valley with:
Fresh local food
Artisan shops
Music
Fun Activities like making succulent pumpkins, setting positive intentions for your life and community at our wishing well, making kindness rocks for our kindness garden, and more!
Music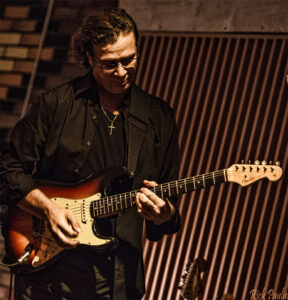 TONY DEPAOLO
Guitarist Tony DePaolo has maintained a more than 30-year professional career recording and performing in New York City and the surrounding Hudson Valley and Tri-State area. Tony has shared stages with such illustrious guitarists as Larry Carlton, Stanley Jordan, and Steve Morse as well as the world renowned pop-jazz band Spyro Gyra.
Tony's recent recording career has featured him on recordings by vocalist Lindsey Webster, including her number 1 Billboard contemporary jazz hit, "You Change", Phil Perry's
recent CD, and the upcoming Alex Bugnon CD and tour. Tony has also appeared in musical sequences of the HBO series "The Sopranos" and the Chaz Palminteri movie "Once More With Feeling". Tony's most recent CD features him in a trio setting with bassist Ira Coleman (Tony Williams, Herbie Hancock, Sting) and drummer Paul Beretta (Leslie West and Mountain.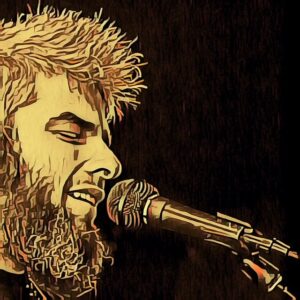 CHRIS RAABE
Hudson Valley's very own "Guitar Hero", Chris Raabe, has been moving and entertaining audiences for over a decade. This passionate artist has roots in genres of Soul and Rock however, when it comes to the Blues Chris is in a league of his own. Time and time again he delivers soulful and colorful performances that keep his listeners on the edge of their seats. Chris captivates his listeners with harmonious guitar playing and unique vocal qualities. Gathering influence from an array of different artists and genres, Chris has developed his own unique sound. His music offers a front-row seat to blues-based emotions further revealing his message that music is spiritual and has the power to influence and transport the listener.
PLUS Enter Our Pie Baking Contest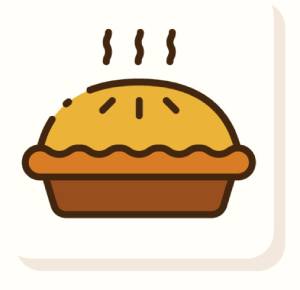 Have you been told you are an amazing baker? Now is your time to prove it at the New Moon Harvest Festival Bake Off!  The contest will be judged by the owners of Guilty Pleasures in Washingtonville, NY. The lucky winner will have their pie become the pie of the week in the Guilty Pleasures store, get an announcement on iHeart Hudson Valley, and have bragging rights for the year!  In addition to the main winner picked by our judges, we will also crown a People's Choice winner chosen by the people! Hurry, enter today!
Rules of the contest:
All pies must be solely made and baked by the entrant.
You must not be a professional baker
Pies must have at least one main ingredient sourced locally. You will be required to tell us what you used and where it was sourced.
2 Identical pies should be baked either the same day or less than 24 hrs before the contest. One pie is for our judges and one will be for the People's Choice Award. Please bring them to the festival by 12:30 to check in and be included in the contest.
The entrance fee for the contest is $10. Please use the buttons below to enter.
If you are interested in being a baker in our pie baking contest, please register below!
If you are a vendor that would be interested in attending the festival, please register using the buttons below.
For the Kids
Now confirmed we will also have the Tumblebus available. Bring out the kids for a day of fun at the New Moon Harvest Festival.