New Moon Harvest Festival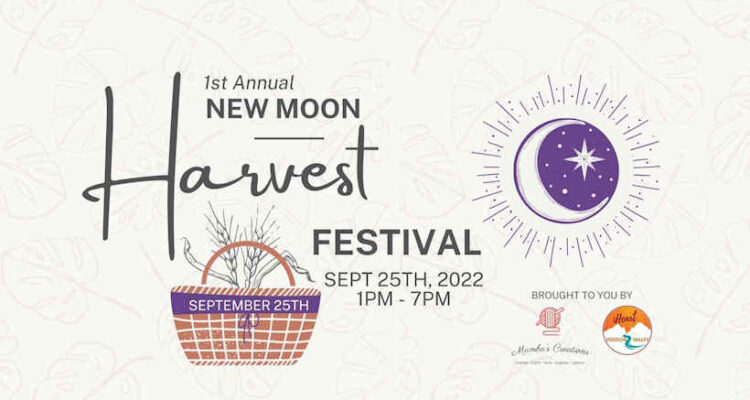 What: 1st Annual New Moon Harvest Festival
When: Sunday, September 25th, 2022, 1 pm – 7 pm
Where: 6 Depot St Suite 104, Washingtonville, NY 10992
Traditionally, new moon celebrations were about setting positive intentions for the things you want to manifest in life, while harvest festivals were about giving thanks for the bounty of harvest time. At the 1st annual New Moon Harvest Festival, we will do both!
Come out and enjoy the bounty of the Hudson Valley with:
Fresh local food
Artisan shops
Music
Fun Activities like making succulent pumpkins, setting positive intentions for your life and community at our wishing well, making kindness rocks for our kindness garden, and more!
PLUS Enter Our Pie Baking Contest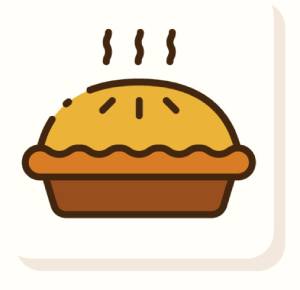 Have you been told you are an amazing baker? Now is your time to prove it at the New Moon Harvest Festival Bake Off!  The contest will be judged by the owners of Guilty Pleasures in Washingtonville, NY. The lucky winner will have their pie become the pie of the week in the Guilty Pleasures store, get an announcement on iHeart Hudson Valley, and have bragging rights for the year!  In addition to the main winner picked by our judges, we will also crown a People's Choice winner chosen by the people! Hurry, enter today!
Rules of the contest:
All pies must be solely made and baked by the entrant.
You must not be a professional baker
Pies must have at least one main ingredient sourced locally. You will be required to tell us what you used and where it was sourced.
2 Identical pies should be baked either the same day or less than 24 hrs before the contest. One pie is for our judges and one will be for the People's Choice Award. Please bring them to the festival by 12:30 to check in and be included in the contest.
The entrance fee for the contest is $10. Please use the buttons below to enter.
If you are interested in being a baker in our pie baking contest, please register below!
If you are a vendor that would be interested in attending the festival, please register using the buttons below.