Event Expired.
Sorry, Event has been expired.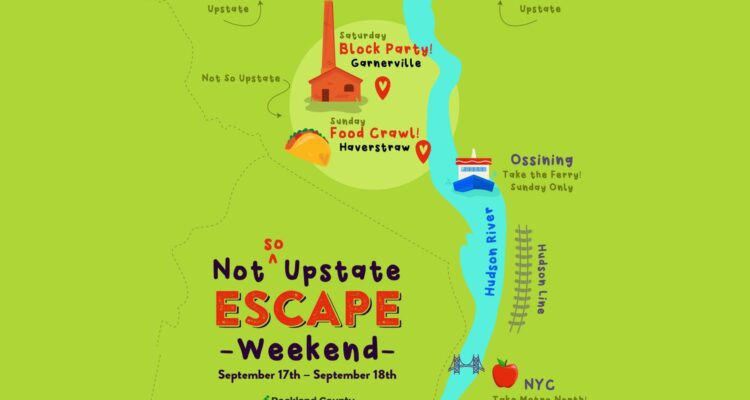 Experience a weekend of back-to-back cultural delights in the unique and historic riverfront villages of West Haverstraw, Haverstraw and the hamlet of Garnerville, NY. Spend Saturday night in Garnerville visiting a repurposed 19th century industrial mill site that's home to artists, creatives, award-winning craft beer, gourmet food and the year's coolest DJ night under the stars, 
Stay in a nearby hotel, explore some local sites and fuel your Sunday afternoon with a food crawl like no other, the 8th Annual Flavors of Haverstraw Food Crawl, a self-guided experience of culinary and cultural immersion with small plates, live music, and a craft beer garden, all set in the historic downtown of the village of Haverstraw, NY.