Event Expired.
Sorry, Event has been expired.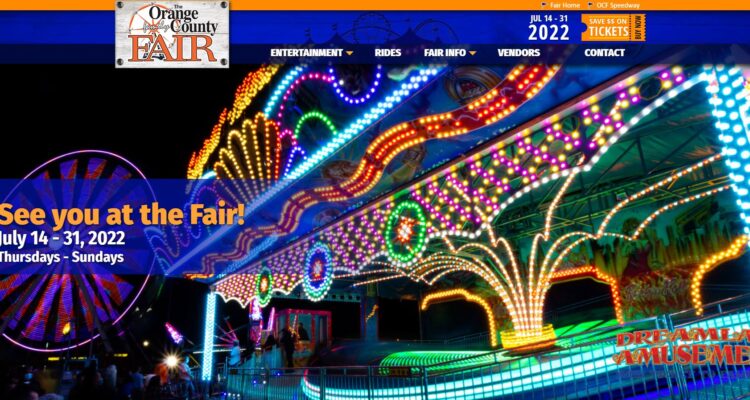 New York's oldest fair features thrilling midway rides, live entertainment and favorite fair food Thursdays – Sundays, July 14-31 in Middletown, NY.
Fair admission includes concerts, a circus, Banana Derby, educational petting zoo, Comedy Hypnotist Show, Friday night fireworks and more.
Admission: $10; $7 for ages 7-12 & 65-plus; free for kids under 7. Visit the website for admission/ride combos and specials including Carload Night (July 21).
Fair hours are 4-11 pm Thursday – Friday and 1-11 pm Saturday – Sunday at the fairgrounds at 239 Wisner Ave. The fair is closed Mondays – Wednesdays.
More information: 845-343-4826 or https://www.OrangeCountyFair.com