Event Expired.
Sorry, Event has been expired.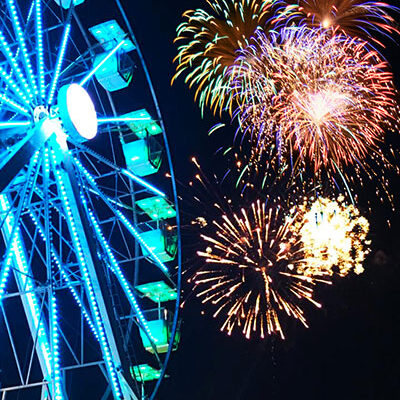 New York's oldest fair features midway rides and games for all ages, live music and entertainment, Friday night fireworks and favorite fair food.
Included with fair admission are the Royal Hanneford Circus, DockDogs show, Banana Derby, Commeford Petting Zoo, and tribute band concerts celebrating the music of Metallica, Bon Jovi, Pink Floyd, Van Morrison, Rush, AC/DC, KISS, Kid Rock, Guns N' Roses, Iron Maiden and Van Halen.
Fair hours are 4 to 11 pm Thursday – Friday and noon to 11 pm Saturday – Sunday. The fair is closed Monday – Wednesday.
For more information visit https://www.orangecountyfair.com