Event Expired.
Sorry, Event has been expired.
The Art of Seed: Seed Pack Art Exhibition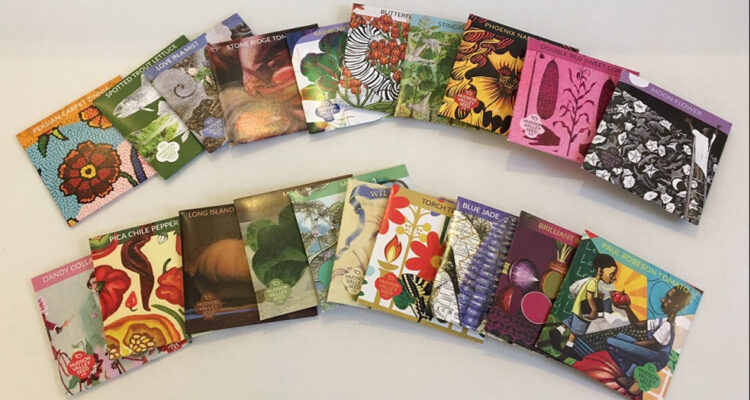 A selection of works from the collection of the Hudson Valley Seed Company displayed alongside their Art Packs at The Wallkill River School of Art through February 2021.
The Hudson Valley Seed Company produces heirloom and open-pollinated garden seeds on their organic certified farm in upstate New York. They are a values-driven seed company that practices and celebrates responsible seed production and stewardship.
The Art Packs unite practical aspirations in the garden with the universal human desire for beauty, meaning, and joy. Each year, Hudson Valley Seed Co. releases a call for art seeking artists to interpret the varieties in its collection, and hundreds of artists apply from across the United States. The show is a selection of the original works from previous years with their seed packets. Seed Art Packs and prints will be available for purchase!