Event Expired.
Sorry, Event has been expired.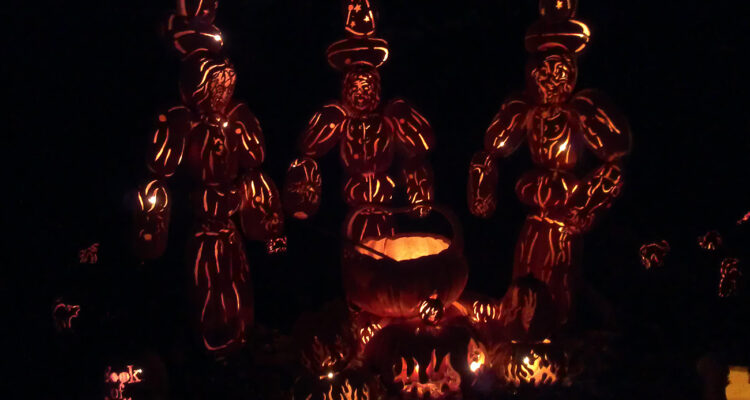 One of The Hudson Valley's most Anticipated fall Events
Take a stroll back through time to an 18th-century landscape and discover a breathtaking display of more than 7,000 illuminated jack o' lanterns—all designed and hand-carved on-site by our team of artisans. New for 2020, a fire truck—making a special rescue—and witches stirring up a spell. Tour the Museum of Pumpkin Art, where classic paintings get the gourd treatment, see who let the (pumpkin) dogs out, listen for the Headless Horseman—and watch out for swooping jack o'lantern bats. See the Pumpkin Carousel twirl and the Pumpkin Windmill whirl and step inside the Pumpkin Planetarium for a star show like you've never seen. You'll certainly hold a torch for the 25-foot-tall jack o'lantern Statue of Liberty and get personal with Instagrammable signs of the zodiac.
Complete with synchronized lighting and an original soundtrack, this one-of-a-kind event is not to be missed!
To ensure the safety and enjoyment of our visitors, capacity is extremely limited. By purchasing a ticket, visitors agree to follow our COVID Courtesy Code, which includes wearing a mask at all times—even while taking pictures—and maintaining at least six feet of social distance. For more information, read our COVID Courtesy Code.
To ensure masking-wearing at all times, there is no food and beverage on-site for 2020, and outside food and drinks will not be permitted.
All proceeds from Blaze and our other Halloween events support the programs of Historic Hudson Valley, a non-profit education organization.ear