Hello Hudson Valley – Let's go kayaking!
Join Us for a Sunset Paddle, June 12th – 6pm, Cornwall, NY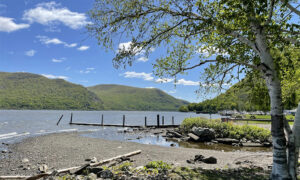 iHeart Hudson Valley is teaming up with Mountain Valley guides to offer our audience an awesome sunset paddle on the Hudson! It's the perfect way to end the day or start the night! Join iHeart Hudson Valley and let's kick off the summer!
This relaxing paddle, launching from Donahue Memorial Park in Cornwall, typically enjoys cooler temperatures and calmer waters as the day comes to a close.  You can expect some open water, calm marshes, amazing sunsets, and beautiful scenery.  The tour is open to people of all abilities…No experience needed, our guides will have you paddling in minutes.  The gear, kayaks, guides, and instruction will all be provided in your ticket. Feel free to bring along some snacks and drinks as we kick back on the river.  Please arrive 20 minutes prior to your departure time.
Hello Hudson Valley!
Join the iHeart Hudson Valley Hiking Club!
We are having our first hike next week on May 1st at Black Rock Forest in the Hudson Highlands of Orange County New York. Join the iHeart Hudson Valley Hiking Club today to be a part of it!
Follow this group to keep up to date on all iHeart Hudson Valley sponsored events and happenings around the Hudson Valley.
Amenties
Location
Orange County, NY, USA

Login To Write A Review.
Sorry, you don't have permisson to post a review.