Hello Hudson Valley! Follow this group to keep up to date on all iHeart Hudson Valley sponsored events and happenings around the Hudson Valley.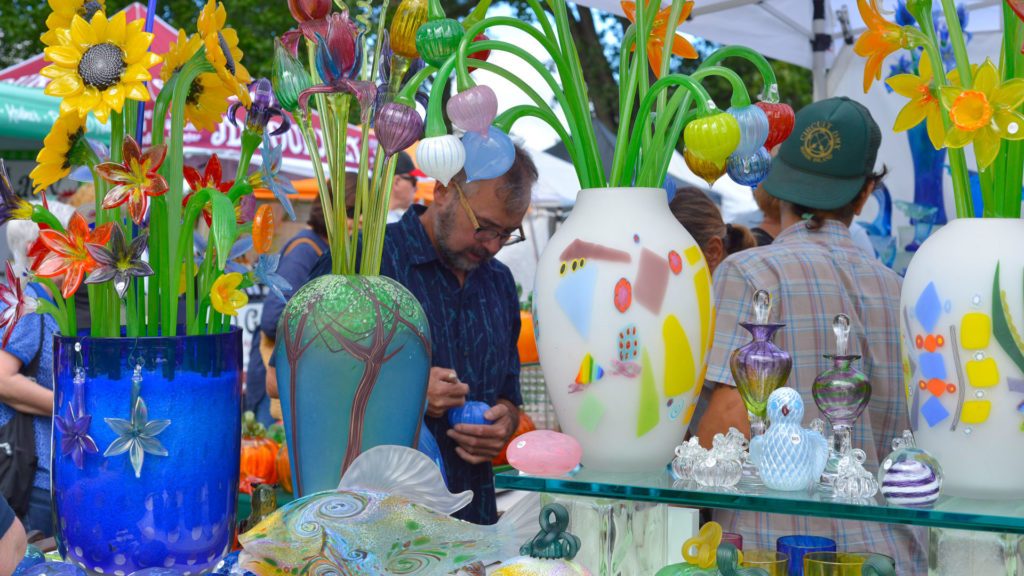 Crafts at Lyndhurst
Address
From
To

635 South Broadway, Tarrytown, NY 10591, USA

10:00 AM
May 3, 2019

5:00 PM
May 5, 2019
Friday, May 3 from 10 am to 5 pm
Saturday, May 4 from 10 am to 6 pm
Sunday, May 5 from 10 am to 5 pm
Crafts at Lyndhurst showcases over 275 modern American makers, artists, designers and craftspeople from across the country selling their exciting contemporary creations and is a celebration of all things handmade. A full day art and shopping experience for the entire family including interactive kids activities, delicious gourmet foods and concessions, hands-on demonstrations and more at Westchester's favorite out-of-the-box shopping experience. The event takes place under tents. Rain or shine. No pets allowed within the show site.
Admission
Adults $12; seniors $11; kids 6-16 $4, under 6 free. Free to Lyndhurst Members.
Tickets are on sale on-site on the day of the event. Cash or check only.

SLEEPY HOLLOW LIT FEST
Address
From
To

Tarrytown, NY, USA

10:00 AM
May 18, 2019

5:00 PM
May 18, 2019
Where?
This one-day festival will extend across various venues from the Tarrytown Music Hall to the Hudson Valley Writers Center, and many points in between on Ichabod's path through Sleepy Hollow and Tarrytown, NY.
When?
Saturday, May 18, 2019, 10 a.m.-5 p.m. (see venue pages for more specific schedules and events).
About
Sleepy Hollow Lit Fest is a celebration of the art of writing and will showcase multiple areas of interest that connect deeply with this historic region – specifically mystery, horror, children's/YA lit, nonfiction/historical, and literature/poetry. 2019 marks the 200th Anniversary of the writing of Washington Irving's The Legend of Sleepy Hollow, a seminal work which touches on all four of our areas of interest. In addition, the festival strives to showcase the diversity of our community by featuring a wide array of voices and writers.
SHLF is no ordinary festival, but rather is a total celebration of the villages of Tarrytown and Sleepy Hollow, with events, readings, and panels along the route of Ichabod Crane's literary journey and from Main Street to the Old Dutch Church and beyond. This 'Choose Your Own Adventure' style of festival will allow visitors to personalize their experience, attracting a broader range of visitors to the day's events, and supporting our local businesses.
Is this your business?
Claiming your listing is the best way to manage and protect your business
Claim it now!