For years, I ignored Father's Day celebrations. I found it difficult to participate in all the merrymaking and even avoided social media when the annual holiday came around the corner. 
I had a strained relationship with my father in my early adulthood. I moved to the United States just a few months after meeting my now-husband online. I practically eloped. We were not a super conservative family, but my parents believed it was their right and privilege to throw a traditional church wedding for their first child, attended by relatives and friends. For this and other reasons, we barely spoke to each other for years.
In December of 2016, I went home to see my family for the first time since I immigrated. My mother had mentioned that my father was coughing so I took him for an annual physical. He didn't even want to go but it was a blessing that I insisted because the doctor found a lesion in his lung. He was diagnosed with Stage 4b lung cancer. We found out later that he also had at least 16 tumors in his brain. 
I took a leave of absence from my job to take care of my father and was with him through surgery, radiation, and oral chemotherapy. As requested by my dad, I also took over as interim CEO for his company while he was fighting for his life.
I had no actual business experience, so I thought that choosing me over someone with more experience must have been a symptom of my father's mental deterioration. I had no clue why he did so. I'd like to think that he saw something in me. He used to tell me, "Kaya mo na, ah! Ikaw pa!" (Of course, you can do it. You, of all people!") Whatever his reasons were, I'm so glad he decided to because this circumstance allowed me to learn the ropes side by side with my father. From that experience, I learned skills and developed a mindset that I've carried over and applied to building my own empire. For years, we barely spoke to each other, but when I was working with him, we never ran out of things to talk about. It became the bridge for our reconciliation and the rekindling of our relationship. My father eventually passed away after battling cancer for 2 and a half years.
These days, Father's Day is still difficult in another way. I miss my dad a lot. I often wish my father was still around to teach me, and be a resource for me as I run my company. I absorbed so much from him in less than three years.  Imagine what we could have done together after a decade.
This thought inspired me to find out about other business owners who may have had a similar experience of learning from and/or working with their entrepreneur fathers. I decided to have conversations with a few women in business  in the area and this is what I found:
______________________
Harvey and Vicki
My first interview was with Vicki Koenig ( Certified Health Coach) of Nutrition Wise PLLC  and it pretty much set the tone for all the other conversations that I had- lots of golden nuggets, and filled with heart. She poignantly recounted working  with her dad, Harvey, from the age of 14 in one of his 7 retail shops.
Harvey opened his first store in Syracuse after leaving a previous career that he was not happy with. Vicki remembers her dad coming home from work, pulling into the garage, and practicing his smile to hide his dissatisfaction before greeting his family in the house.
Harvey eventually owned 7 stores all over central New York (Syracuse & Rochester). Vicki worked in the stores on Saturdays and summer vacations for five years, putting away clothes, doing inventory, manning the registers and attending to customers. This proved to be a lucrative position for her as a teenager, providing her with a reliable income. She even purchased her first car with wages from that job.
Vicki said that she developed a great work ethic from working for her dad and showing up consistently throughout those years, which was rewarded when she eventually became manager. She said that the most important skill that she learned from her time working with her dad was how to provide excellent customer service. Her father wanted each person who came through their doors to feel like they were well taken care of and satisfied by the service they received. This level of care extended to Harvey's alternate career  later in life as a Certified Financial Planner, making sure people were financially secure for the rest of their lives. If you know Vicki, you will realize that the apple doesn't fall far from the tree as she is quite the gentle and loving soul. My interactions with her have always felt like a warm hug in the middle of a cold winter. 
Vicki shared with me that her parents just celebrated their 67th wedding anniversary this month. She sent me a photo from that day. She also wanted me to include that her mother, Carole, may have somehow inspired her dad's business  because she operated a little fashion shop right from their home before her dad even opened one of his stores.
Vicki is also married to business owner Rick Alfandre of Alfandre Architecture.
Instagram: @nutritionwisehealthcoach
Facebook: Vicki Koenig, MS, RD, CDN
______________________
Rick and Sarah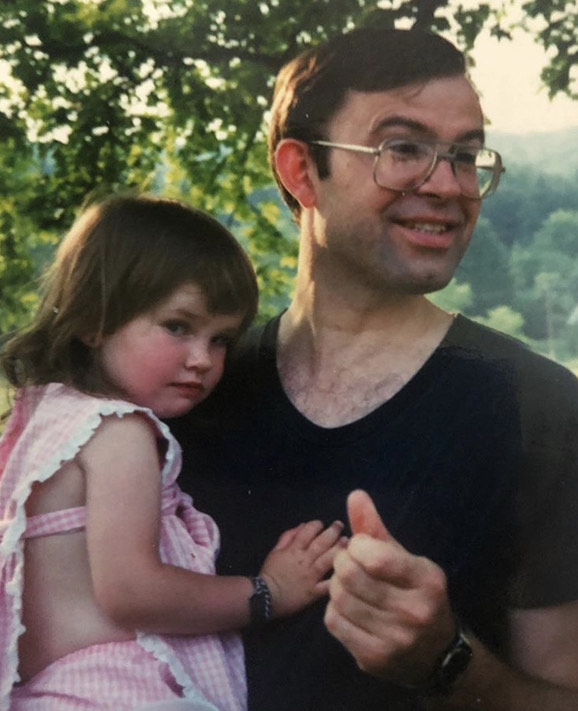 Sarah Jacoby made her first dollar at seven years old while working for her father, Rick. The founder of The Queen Maker, a team of female entrepreneurs who coach and help women in building and running their own businesses, revealed during our super fun one-on-one that she answered the phone at her dad's business up until she was about 12 years old.
She told me that she used to pretend that she was the secretary, and at times would have to apologize on behalf of the boss because "he can't come to the phone at the moment", and asked if they wanted to leave a message. She admits that she may not have fooled anyone as they could sense she was a kid. However, this experience planted the seed of entrepreneurship early in her life and decades later she is still reaping the rewards from this on-the-job training.
Echoing my conversation with Vicki, Sarah said that her dad also taught her a lot about customer service. Her father used to say, "Customers are not always right but customers deserve to be heard." Sarah described her dad as her biggest influence in terms of leading and building meaningful relationships with people.
According to Sarah, her father taught her that leadership is not about authority, but rather about giving oneself in the service of others. She agrees with her dad that a leader has a responsibility to go above and beyond for those they lead. 
At this point in the interview, I was beginning to fan-girl a little bit. I was blown away by Sarah's charisma and eloquence. To think that our meeting almost did not happen due to scheduling conflict, was unimaginable. I would have missed out on all the words of wisdom this rightful queen was dropping left and right. Her dad must be so proud!
Sarah is one among a brood of seven. Her dad, Rick, is now 72 years old. Follow Sarah on her social media handles listed below:
Instagram: @makerofqueens
Facebook: The Queen Maker
______________________
Brad and Brittany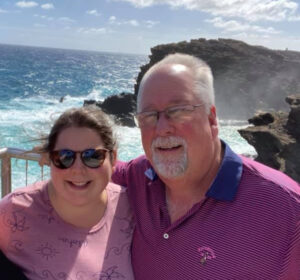 Brittany Johnson is a second-generation owner for SERVPRO of Orange, Sullivan & S. Ulster Counties. Her father, Brad, along with his wife, Barbara, opened a franchise 35 years ago. Brittany and her sister Laura were practically born and raised within the business and helped their parents grow the company into a force to be reckoned with that is now 30-employee strong! An incredible feat! 
During my tete-à-tete with Brittany, I got an insider view of the family business' humble beginnings. She told me that her dad always knew that he wanted to be a business owner. Brad had a friend who was a director for ServPro who encouraged him to look up the company. He was living in Philadelphia at that time, which already had a ServPro franchise. So Brad and his wife decided to move to an area that they saw had growth potential. In 1986, they picked up and left for Orange County, New York to start the business from scratch. 
I was very moved by this detail of their story because it speaks to the courage of Brittany's father and of many other entrepreneurs who dared to build something. I am quite convinced that entrepreneurship is a calling and it may not be so easy to resist once it beckons you.
Case in point, Brittany studied to become a teacher because she thought it was what she wanted to do. While in college, she reminisced a lot about her experiences working alongside her dad while growing up. She'd be curious about how things were going with the company and would call them up often to check-in.
After college, Brittany decided to work full-time in the family business and is now handling both Human Resource and Marketing roles.
I asked Brittany if she could think of a moment working with her family that especially sticks out in her memory. She said that a few years ago, they all sat down to create a 5-year life plan and helped each other identify both business and personal goals. Brittany reveals that such is the dynamic of their family: business and personal lives are very closely intertwined. Her parents are both her parents and also her business partners. One may think that this could get quite challenging but it seems like the Johnsons have it figured out. The winning  formula may be in Brad's mantra: "Begin with the end in mind". 
If you would like to learn more about the Johnson family business, check out:
Instagram: @servproosu
Facebook: SERVPRO of North Orange County
Do you know other businesses run by a father-daughter or father-son duo? Let us know and comment below! Please share this article if it resonates with you. Thank you for reading.
---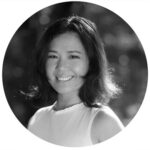 Cecille is the founder of the lifestyle brand,  Castillon.
Her company is about to launch Pepper, a full-service concierge providing lifestyle management services for families and professionals on the go. In her spare time, Cecille takes long walks with her dogs and draws fashion illustrations that she never shows to anyone. She lives with her metalhead husband in New Paltz.